Sydac di Falletta & Co.
Introduction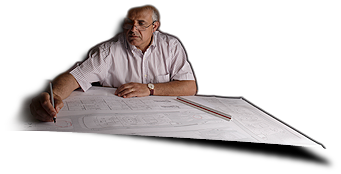 Sydac di Falletta & Co.
Naval Architect in Yacht Design since 1995
Sydac
the meeting point of different technicians
with more than 20 years experience
each one
in Naval Architecture and Ship Design field.



New Project
Complete basic and constructive design
Feasibility study - preliminary design
Structural and flowdynamic FEM analysis
Hydrodynamic design
Existing Vessels
Refit and repair engineering
Stability assessment
Performance evaluation and improvements
Undesired phenomena analysis and reduction



Design
Concept design
Exterior styling
Interior design

Our company is a "melting pot" point where different skills join and interact:
NAVAL ARCHITECT (Stability, Hydrodynamic, Structure)
MECHANICAL AND SYSTEMS (piping design and 3D outfitting layout)
EXTERNAL LINES, CONCEPT DESIGN (by DDD Simone Dapino)
INTERIOR DESIGNER (by Sergio Bonvini)

This allows us, not only to customize every hull form to the particular needs of every Client for each single project, but also to optimize the choice of various parameters involved at the outset of a new project.
The aim is to obtain the best compromise among the various often contrasting desires regarding the "performances" intended in the most general way: speed, seaworthiness, maneuverability, safety, comfort concerning both "platform" motions and noise and vibrations.

The refitting of the vintage motoryacht "Over The Rainbow" was the training ground for this new activity, also characterized by close collaboration with the Owner, the multi-talented artist Jean Michel Folon, died before his time at the end of 2005. The last refitting is a Royal Huisman sailing yacht 35 m completely reengineered (2010-2011).